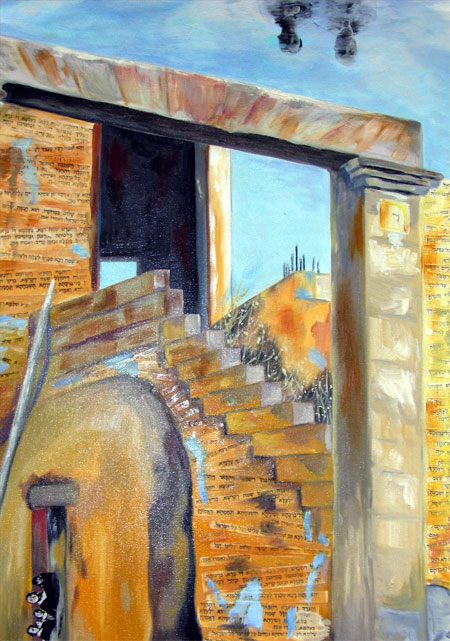 Looking Down from Above
18" x 24"
Oil and Collage
Looking up, up the stairs,
Past the doorway,
Into the deep, deep blue sky,
They look down on me
And smile.
I have come home
But they are now gone
There is no one left.
Only stones
Cold, grey stones,
To tell of the love
That could have been,
And would have been mine.
They are there,
Looking down, down the stairs
Looking down from above.