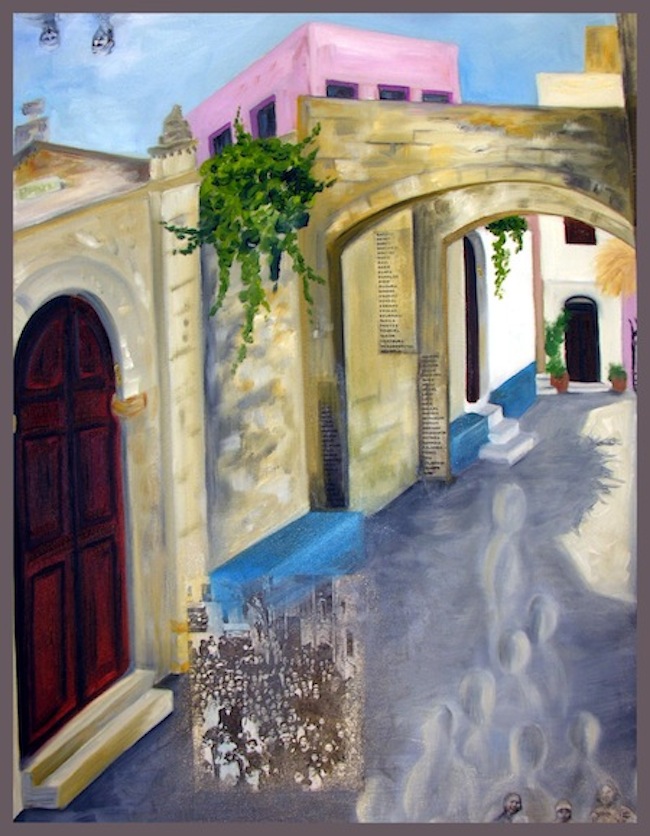 Kahal Shalom
20 x 24
Oil and Collage on Canvas
Over five centuries of history,
From inquisition to Shoa
Stands Kahal Shalom,
A synagogue, a jewel,
Where voices once echoed in prayer,
Where ancient songs flowed
From lofty windows.
On Sabbath, on holidays,
They gathered
For community, for comfort,
For celebration and for prayer,
Crowding at its gate,
Living life's cycles
With love and with zest.
They all disappeared,
The young and the old
Wrenched by their roots,
Leaving only stones
To tell their stories,
And a long list of names,
A testimony to those that once lived.
And now, the ghosts return
Frequently, mysteriously,
To hover around,
To sigh and remember
Their beloved Kahal Shalom.