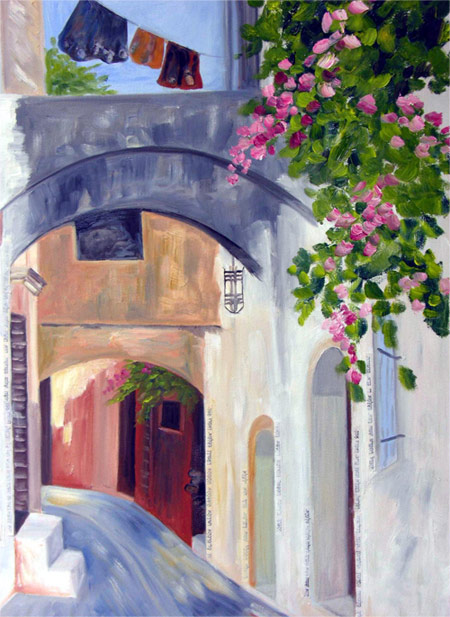 Island of Roses
18" x 24"
Oil and Collage
The winding path of memory
Takes me past doorways,
past windows
Under the washing lines,
Over ancient cobblestones.
Echoing footsteps
Of lovers,
Hand in hand
Walking towards their dreams.
Past open windows
I smell the blooms,
And I imagine
Bourekas and Pastelis,
Linking me to this little island,
The beautiful island of roses.