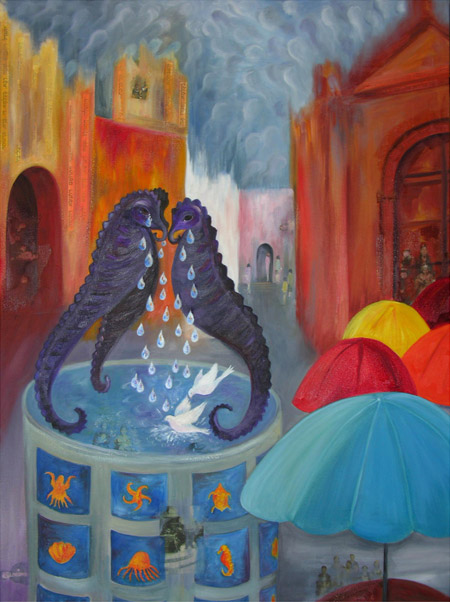 A Raibow of Tears
30" x 40"
30" x 40"
In the center of the square,
A cold and majestic trio
Crowns a fountain.
Doves frolic in its fresh water,
At its mosaic base,
Colorful tourists pose,
Beaming and oblivious
Of the tears that gently flow
From molten eyes.
The sea horses remember
All those who gathered
To play and to sing,
To love and embrace,
And all those who were gathered
And then were gone.
Amidst the grays of yesterday's shadows
The tears reflect
The rainbows of today,
And a better tomorrow.